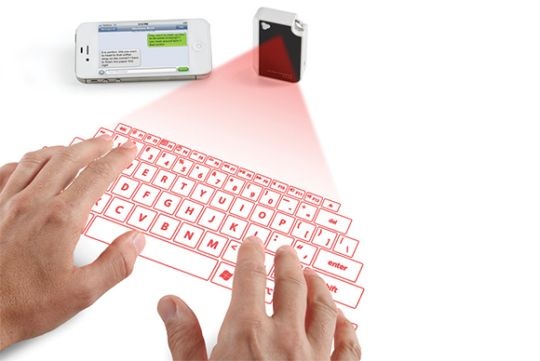 Technology never ceases to excite and amaze us. In every day of our existence, there is always something new. And because you are a full-pledged techie, you ought to possess every high-tech gadget on earth. If you think that the latest gadgets you have in your hand now are simply the best, then you haven't seen these yet. Brace yourself for the cool gadgets that can blow your mind. Read on.
New Trent's Powerpak+. Battery life is considered the greatest weakness of any type of gadgets. One moment you're enjoying tapping on your smartphone screen, and the next, you're just staring at the void because you drained the battery of your phone. Good thing, the New Trent's Powerpak+ can help solve your battery life dilemmas. It can provide more than 6 chargings; plus, it can charge 2 devices at once. It's more than your average portable charger

. Because it's so small, it can fit in a handy purse or your back pocket, so it's ready whenever you need it.

Weiser Kevo Deadbolt. Keys have become a tradition for quite a very long time in opening doors. In fact, the oldest key to ever been found by archaeologists is already some 4,000 years old. This old technology has seen a lot already. Now, it's time to move on from the old to what's new. And this is where Weiser Kevo Deadbolt comes into the picture. You just have to install it on your pre-existing lock and let your mobile phone do the unlocking/opening for you. Also, it allows you to share a virtual key to your family and friends to a compatible smartphone to give them access to your abode.
VK200 Virtual Laser Keyboard. There are times when you just want a life-sized keyboard to make typing easier with your

smartphone

or tablet. However, we don't actually prefer carrying a full-size, bulky keyboard just for that purpose. Still, we go for portability; we bring something easy to carry and light. If you think the paper-thin keyboard is the coolest there is, then you didn't see the VK200 Virtual Laser Keyboard just yet. A small device, the size of have your average smartphone, projects a red keyboard on any flat surface, allowing you to type as if it's on a real keyboard. It connects itself to your device via Bluetooth to prevent eyesore from unkempt cords.

HP Split. Can't decide on whether it's a laptop or a tablet you want? Then, better get yourself something that can be either. Once you got tired of keyboarding and just want plain tapping, unhinge the screen from the keyboard, and you're all set. It's that simple.
Now, aren't these a bunch of cool gadgets? Get them for yourself, and enjoy your techie life together with these state-of-the-art technologies.